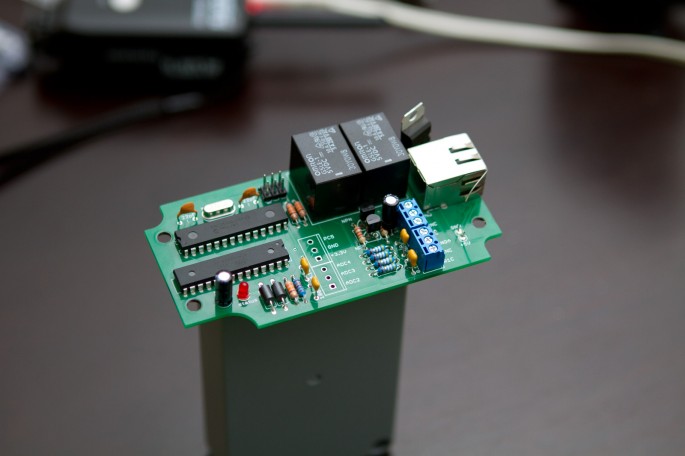 I just finished installing an electric opener on a big steel roll-up door so that we can park our car inside, away from the dirt and sun! But since it is an old industrial opener there was no way to open it remotely, like from inside the car. The photo above is my finished circuit board for controlling the door via ethernet.
It uses the MICROCHIP ENC28j60 Stand-alone Ethernet Controller. This project is an attempt to make a low-cost generic ethernet-attached relay box with a web interface. It will allow me to control physical devices from my iPhone or any internet connected device with a browser. It can control things like the garage door, air compressor, exhaust fans, or basically anything else that can be switched on and off.
Continue reading for all the details, photos, and a video of it in action!