I want to get married....
November 1st, 2006, 1:49 pm
....In a few years...
But on that note, sort of, here's a picture from Jackie's wedding last May: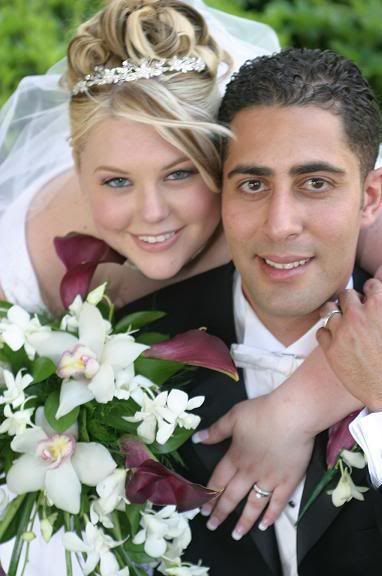 If you see her around Riverside, tell her her family's still waiting for the rest of the pictures!
Sorry I didn't get to see you guys much when I was there for the wedding, there just wasn't time for much and what with the boyfriend driving all that way, I wanted to spend as much time with him as possible. I don't know when I'll get back to CA seeing I'm going to Alaska for Christmas and possibly moving there next summer for college, but I'm still here all spring, so if anyone's up for coming out, *nudge nudge*.
Hope ya'll are well. take care, and update me sometime!